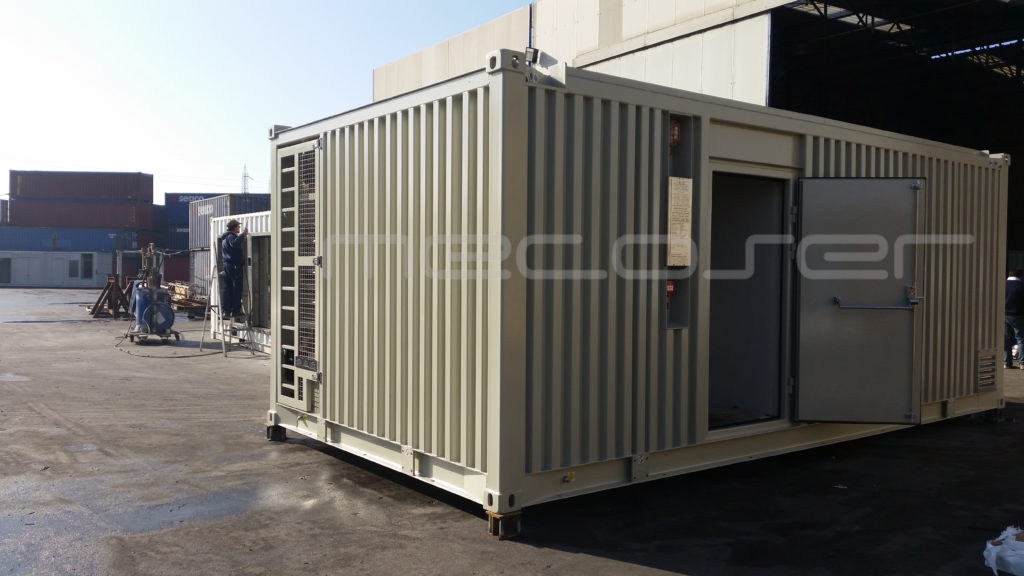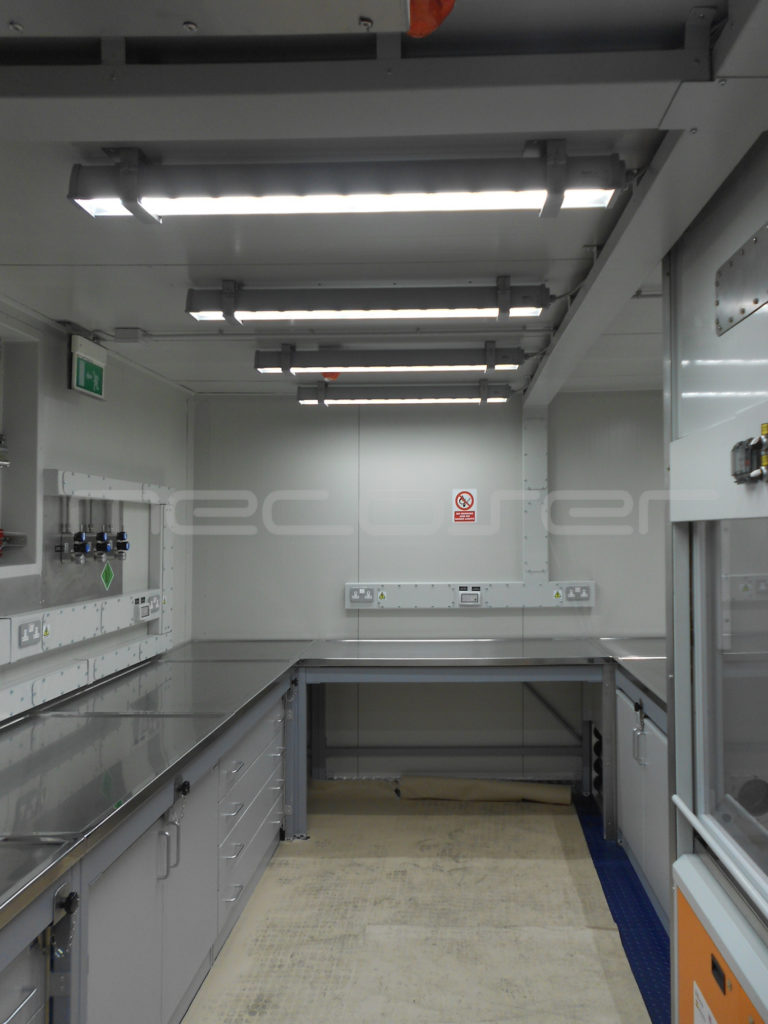 Mecoser Sistemi S.p.A. delivers a non standard container (dimensions: length 7.058 mm, width 3.660 mm and height 2.743 mm) to supply a modular laboratory for ENI Pakistan ltd. The company manufactures modular and mobile laboratories to serve the technical demands of oil and gas exploration. The petroleum companies use sophisticated analytical instruments, often deployed to harsh environments, example to analyze hydrocarbons and muds. Additionally, the analysis laboratory  must provide a clean and controlled workspace for complex analytical equipments. This is the reason why the design of the laboratory bas been manufactured and tested to meet the environmental conditions encountered in Pakistan.
The design is in accordance with:
BS 5950 for all steelwork design and materials;
IMO/SOLAS A60 fire regulation;
DNV 2.7 – 1 : 2013;
UNI EN ISO 14001 and 9001.