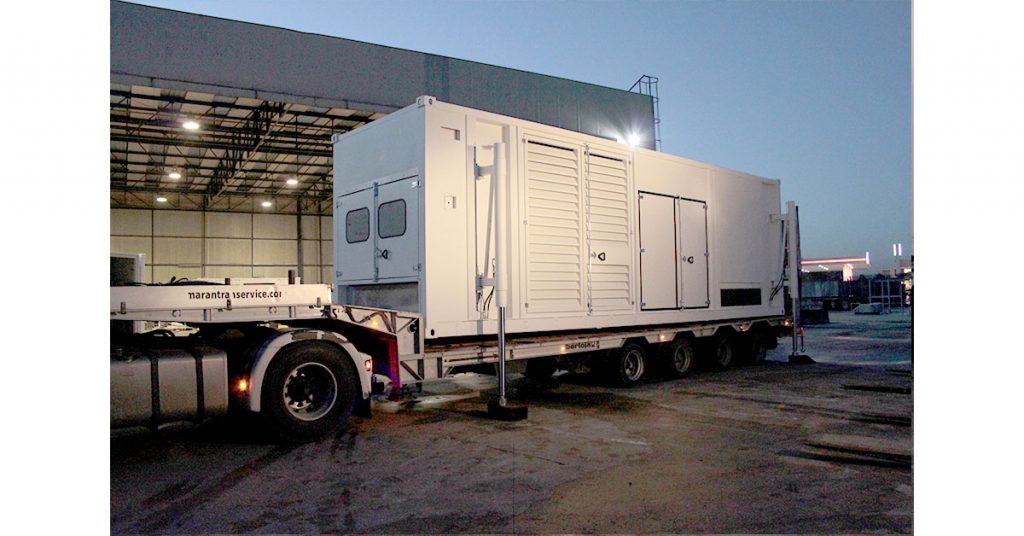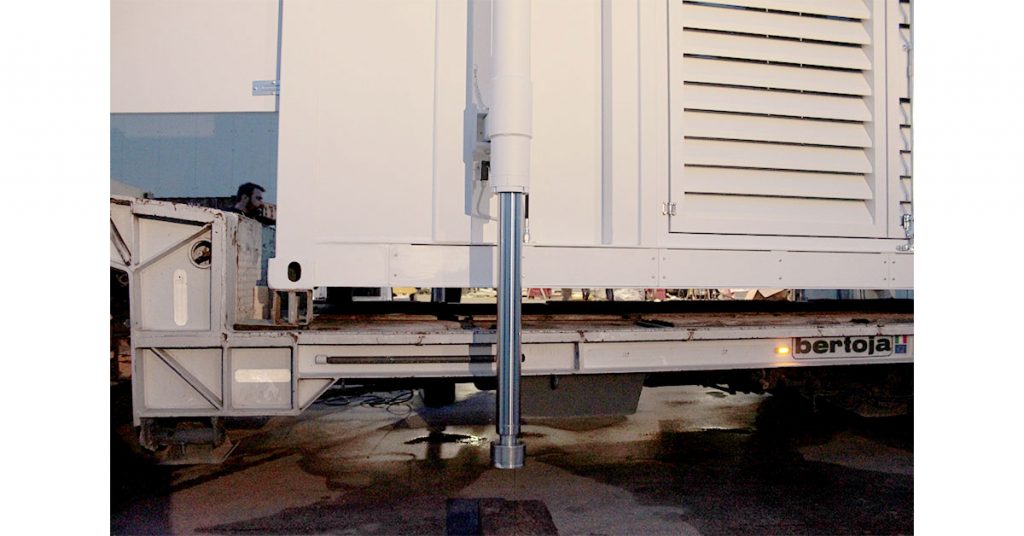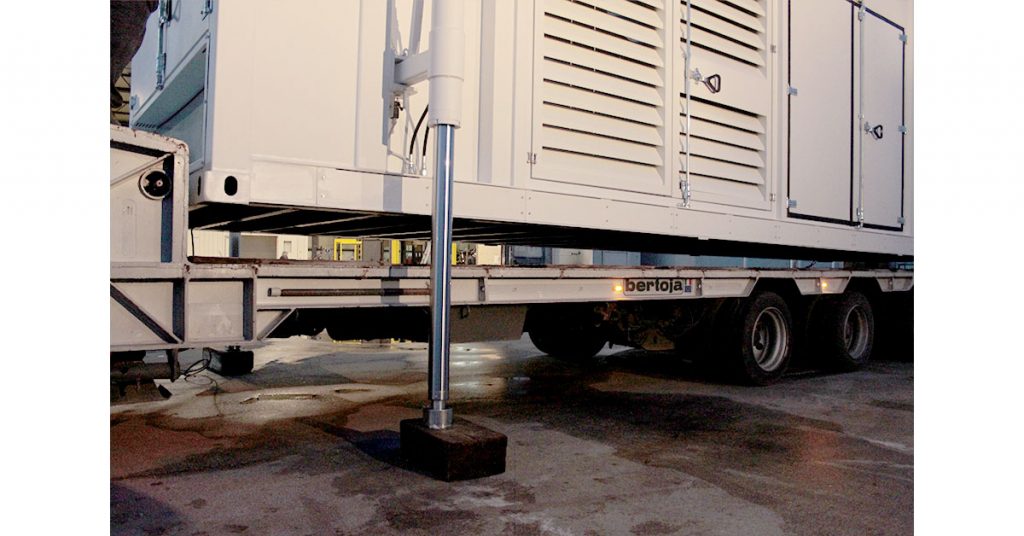 Mecoser Sistemi S.p.A designed and produced for his partner Pramac a new genset container ISO 30 ft High Cube .
This genset container has a structure with 4 extedible telescopic feet that allow to raise it from the ground.
Mecoser Sistemi  designed the Container for the accomodation of two Power generators with separated radiators and muffler in the roof. 
Mecoser Sistemi S.p.A. is specialized in the design, manufacture and certification of soundproof containers, insulated for different fields of application, such as generator sets, gas engines, biogas engines, oil engines, air compressor, power pack, motor pump and whenever soundproofing is required.
Our products can also be CSC certified for Maritime transports or according to the EN 12079, DNV 2.7-1, DNV 2.7-2 and ATEX, in compliance with SOLAS / IMO requirements for the protection in Class A and H.
Mecoser Sound Proof® is our standard line.
It includes ISO standard High Cube container 20', 25', 30' e 40' ,CSC certified.
Mecoser Sistemi can satisfy each customer requirement for genset with powers from 100 up to 1.800 KVA, with residual noises from 70 up to 55 dBA.
Our Company can provide structures equipped with any type of accessories: mufflers, fire insulations, heaters ATEX electric plants, fire fighting systems, motorized louvers.
Mecoser Sistemi S.p.A. units are "Blast Proof" explosions resistant, to guarantee a safe place for the equipment.
High thickness sandblasting and painting cycles are standard for the company. Upon request, painting processes are NACE or FROSIO certified.
Moreover, Mecoser Sistemi S.p.A. can also install switchgears, processors, battery packs, power generators, compressors, control panels, etc…
Take a look at our web site for more informations