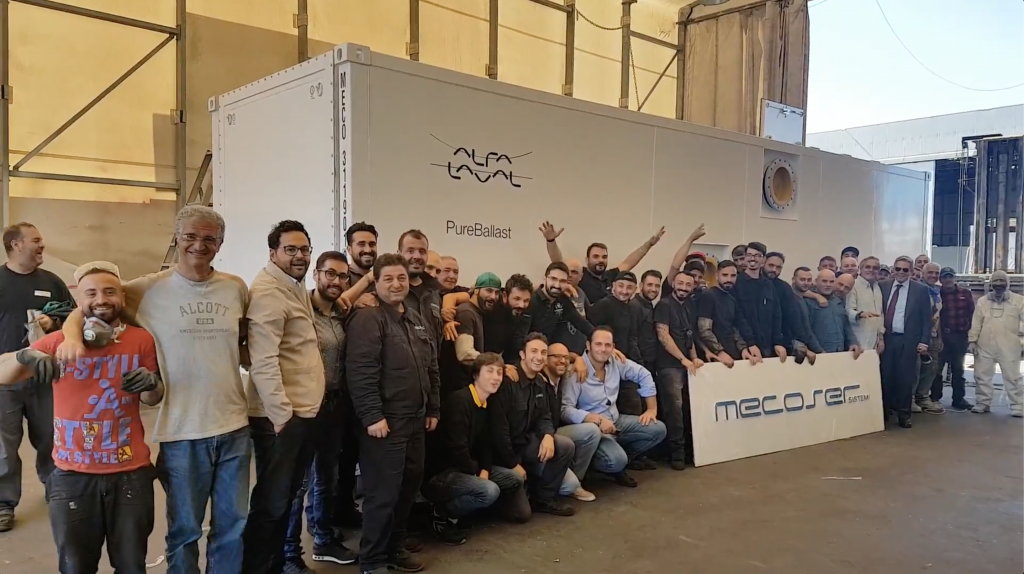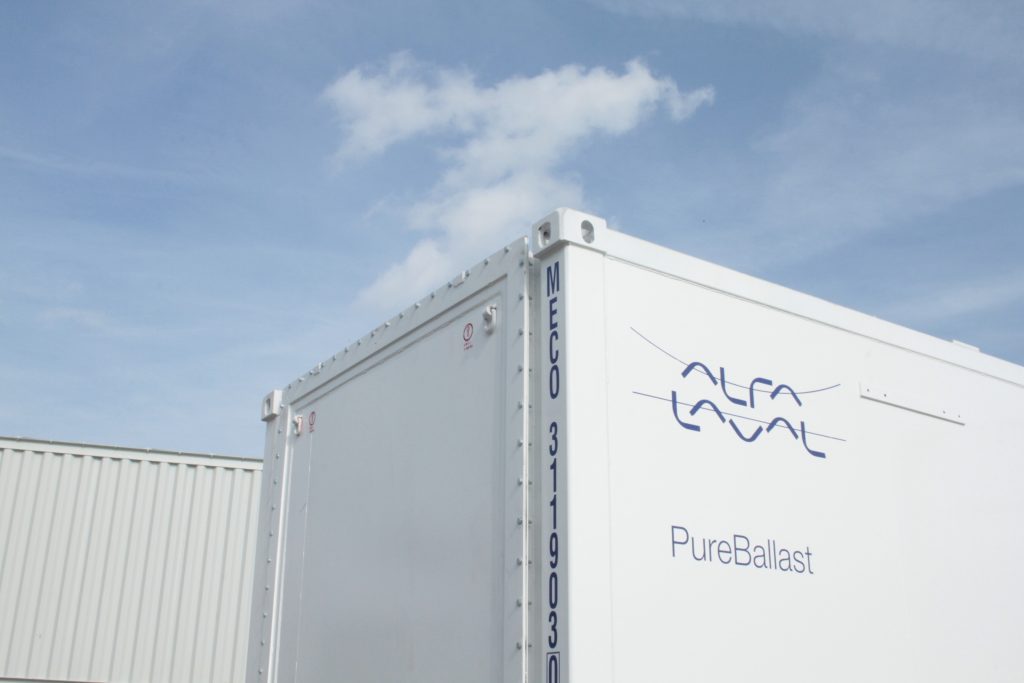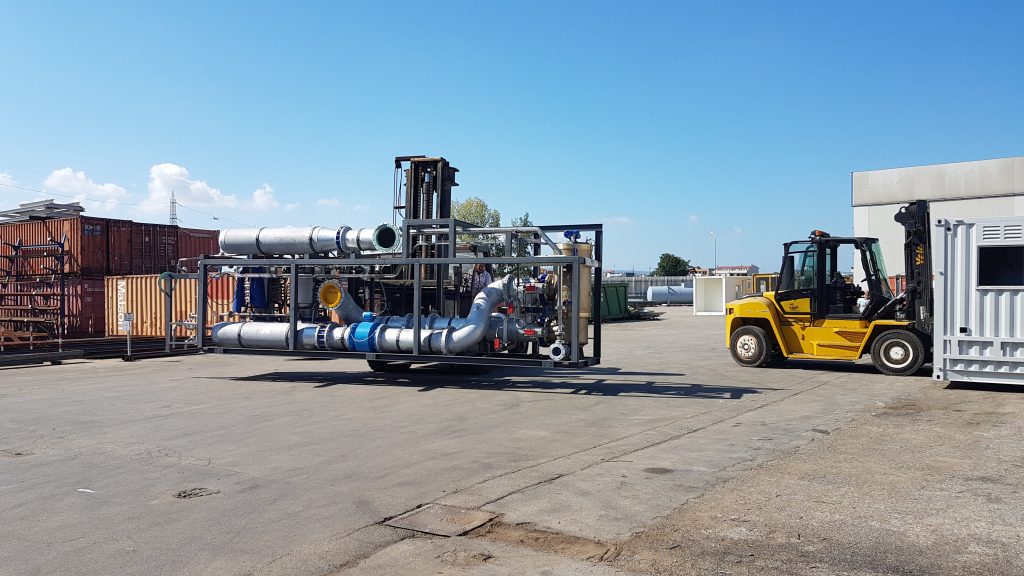 The first of 4 Containers ordered by Alfa Laval is ready!
We are proud to announce that the first of 4 Containers ordered by Alfa Laval is ready and we are working hard on the other 3 Containers.
Mecoser Sistemi S.p.A. built for Alfa Laval 4 Deckhouse vessels equipped  with 1500 mc/h Pure ballast water treatment system.
The day of the delivery of the first container we had a well deserved celebration.
The ceremony to launch the first Containers has been similar to the launch of a boat,  because this container will be a part o a vessel.
The containers are 30ft high cube, equipped with Alfa Laval ballast water piping system and its components.
This job has been a big challenge since the beginning and our Team worked hard to achieve this goal.
A special tanks to our wonderful, tireless team!
For those who missed the previous article follow the link.
Mecoser Sistemi S.p.A has several years of experience in custom built containers and cabinets for the accomodation of technological systems, equipment and machineries.
As a priority, company aims to satisfy all requirements from customers working in the Oil & Gas, Deckhouse vessels, Energy Management & Telecommunications, Power Generator, Defence and NGO, Pharmaceutical & Hospital, Industrial, Constructions, Naval Logistic and Environment sectors.
The company can install: piping systems; switchboards; transformers; battery packs; generators; portable compressors; control panels etc.
The company can also help you about cabling and connections according your standards.
Mecoser Sistemi S.p.A. provides for the packaging services of the plants, equipment and machineries. The company  installs containers meeting customers' needs, providing the best ready-to-use solution.